Red Balloon Security has received a $682,000 award from the National Science Foundation's Convergence Accelerator Program, which includes participation in Phase 1 of the program's Track G: Securely Operating Through 5G Infrastructure. The Department of Defense is aligned with the NSF Convergence Accelerator through this 5G initiative, "Operate Through," and is a funding partner of this track topic.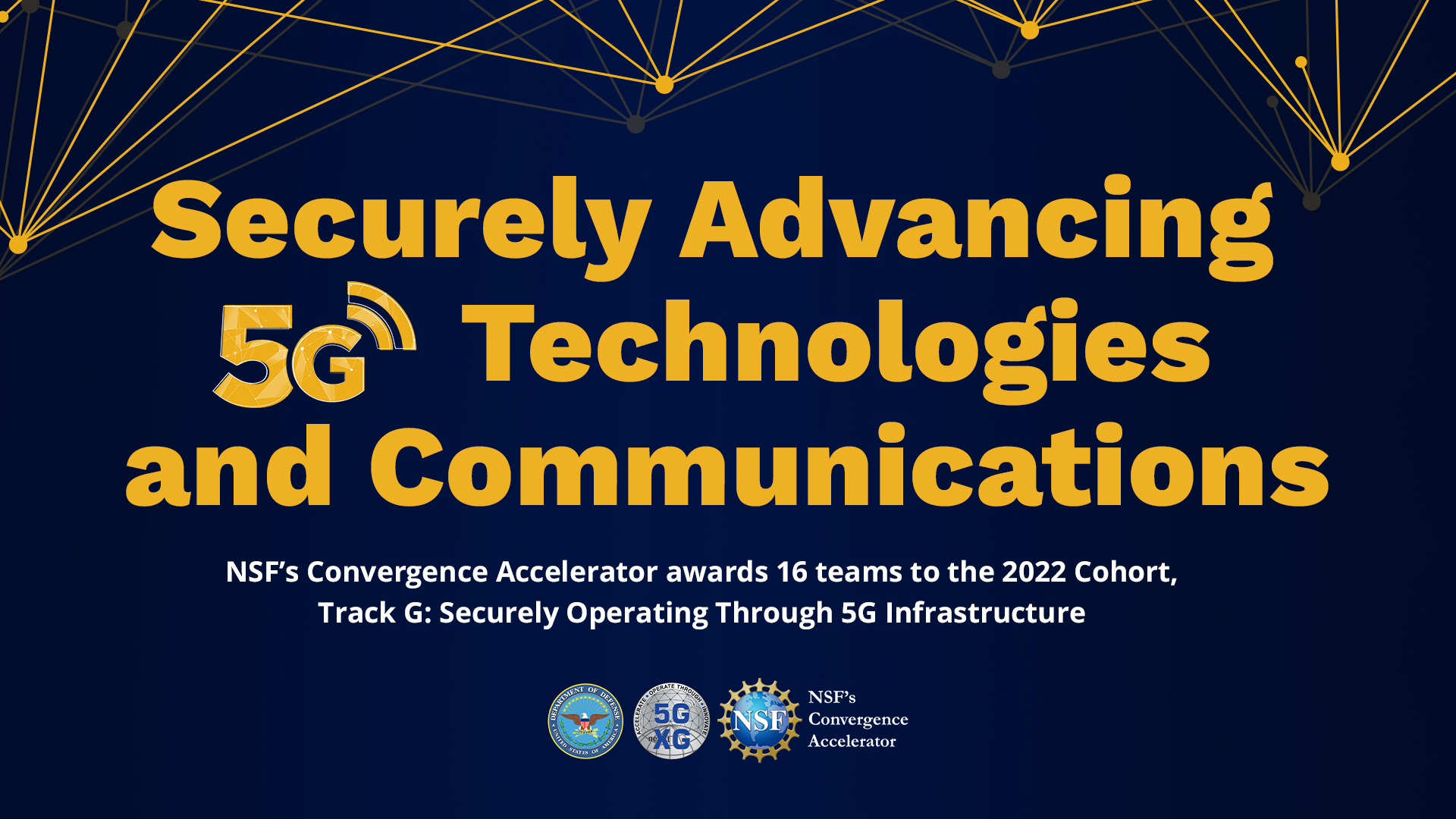 RBS's Phase I project, Building Resilient and Secure 5G Systems (BRASS), will leverage a use-inspired convergence research approach to ensure 5G devices are outfitted with detection and prevention capabilities that are effective against large classes of firmware vulnerabilities and cyberattacks, including attacks that exploit zero-day vulnerabilities. The company's automated firmware hardening and runtime protection embedded solutions will help 5G infrastructure and mobile device managers secure devices in the context of cooperative, non-cooperative, and tailored 5G networks.
"Low-level firmware of 5G devices needs protection against increasing threats," says Dr. Aleksey Nogin, Head of Research at Red Balloon, and BRASS's Co-PI and PM. "Most contain a number of different processors, each running complex and potentially vulnerable firmware. BRASS will expand on our methods to automate and accelerate the integration of passive and active firmware protections for 5G devices in critical and vulnerable environments."
5G infrastructure involves multiple, novel technologies and interfaces that increase its complexity in relation to existing 4G networks, and amplify potential security issues. Red Balloon's host-based firmware detection and attack prevention technology can provide a robust layer of security in networks that are still evolving, or where securitization capabilities are not a primary consideration.
The National Science Foundation (NSF) is building upon research and discovery to accelerate use-inspired research into practice. The Convergence Accelerator program is an NSF capability designed to address national-scale societal challenges. Its 2022 cohort on Track G, Phase 1, will undertake a nine-month planning effort to develop initial concepts, identify new team members, participate in the innovation curriculum, and develop an initial prototype.
At the end of Phase 1, each team will participate in a formal pitch and proposal evaluation. Selected teams from Phase 1 will proceed to Phase 2, with potential funding of up to $5 million for 24 months.
"The Convergence Accelerator is a relatively young NSF program, but our unique program model is focused on delivering tangible solutions that have a positive impact to our nation and the American people," said Douglas Maughan, Head of the NSF Convergence Accelerator program. "We are excited to be partnering with the Department of Defense's Office of the Under Secretary of Defense for Research and Engineering to accelerate solutions to support DoD's 5G mission."
Aleksey Nogin feels RBS can deliver solutions with nation-wide implications. "The combination of deep research capabilities and a track record of commercial applications for our core technology, Symbiote, puts us in a unique position. We have a great deal of experience working with government agencies that depend on reliable, cutting-edge solutions, as well as a method for scaling our technology to meet the needs of the marketplace."